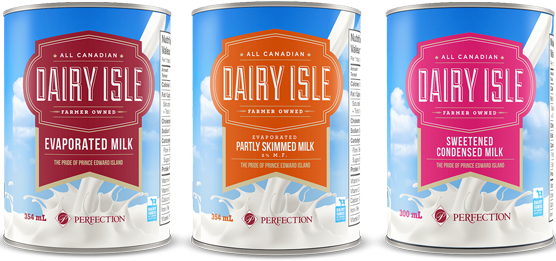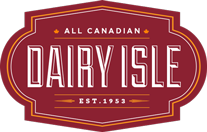 Discover Dairy Isle's full family of Atlantic Canadian produced, canned dairy products
Delight in the difference 100% Prince Edward Island milk makes!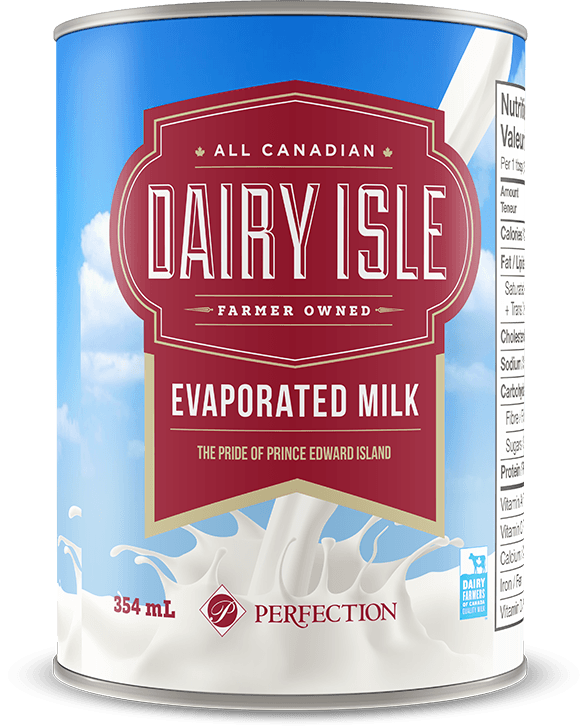 Rich, creamy taste! An Atlantic Canadian favourite!
For your sauces, soups and chowders. Or that perfect cup of tea or coffee!
Dairy Isle Evaporated Milk will make it taste great every time! Made from fresh milk collected every day from family farms on Prince Edward Island, it is the only evaporated milk made here in Atlantic Canada.
Local chefs use Dairy Isle Evaporated Milk in baking products with excellent results. The long shelf life means you can store it in your pantry, so you will always have some on hand!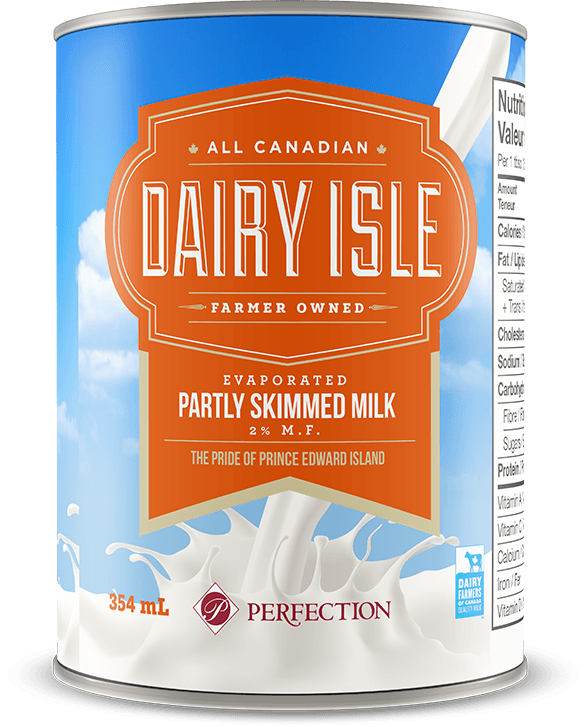 Your local, low-cal favourite! PEI milk perfects it!
It's a great alternative for heavy cream!
Dairy Isle  2% Partially Skimmed Evaporated Milk is ideal for sauces, soups, chowders and gravies. Its rich, creamy flavour makes it wonderful in tea or coffee. It's a great low calorie alternative for heavy cream in sauces, soups, chowders, gravies, even donair sauce. Dairy Isle 2% Partially Skimmed Evaporated Milk is a staple in many homes in Atlantic Canada.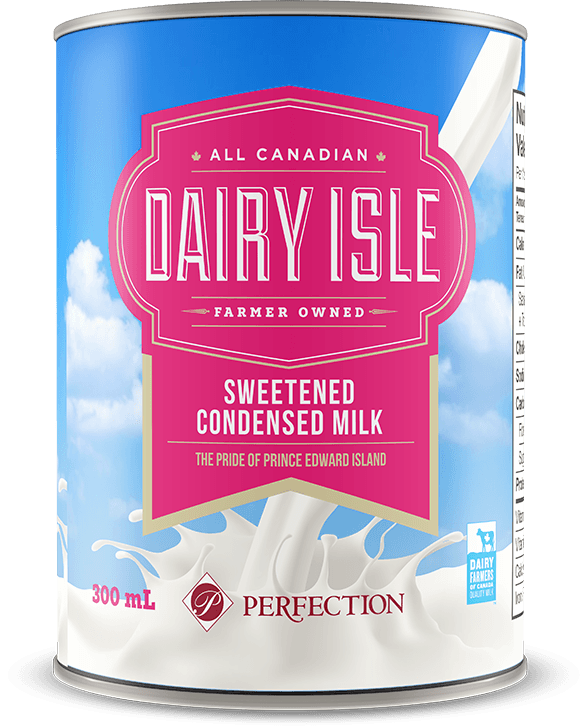 Smooth, creamy and sweet!
For your favourite dessert and baking recipes.
Its smooth texture and sweetness, make it an excellent choice for baking fudge, toffee, sauces, cake icings, squares, cheesecake and many more recipes.