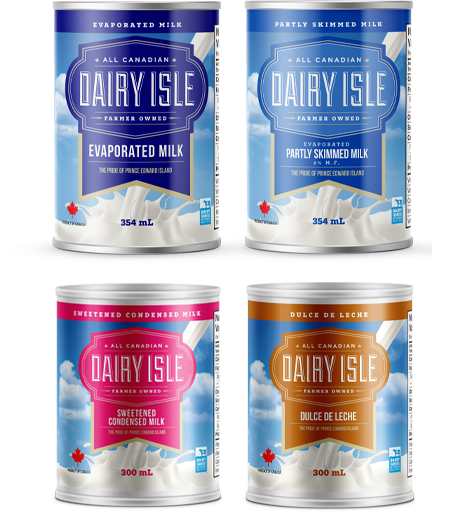 Discover Dairy Isle's full family of Atlantic Canadian produced, canned dairy products
Delight in the difference 100% Prince Edward Island milk makes!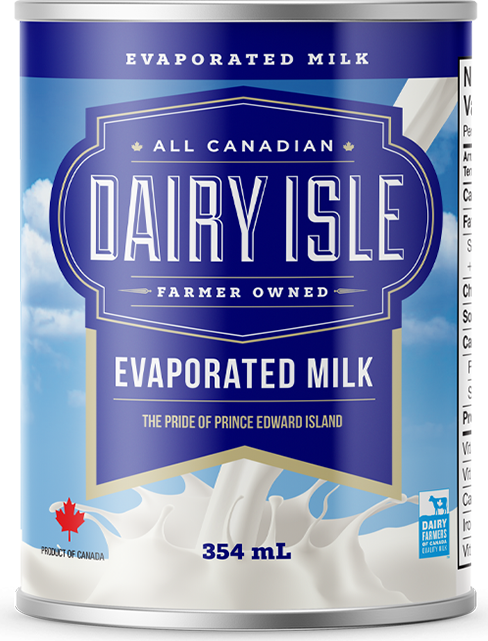 An Atlantic Canadian favourite!
Dairy Isle Evaporated Milk will make it taste great every time. Made with fresh milk from family farms on Prince Edward Island. The only evaporated milk made here in Atlantic Canada. Chefs rely on Dairy Isle Evaporated Milk for baking—and the results are delicious and amazing! Stock up and store it in your pantry. The long shelf life means you'll always have some on hand.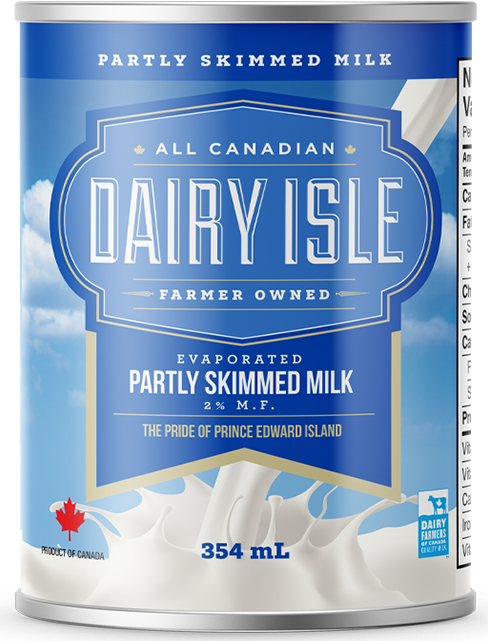 Low in calories. High in flavour. PEI milk makes it perfect!
A great alternative to heavy cream.
Dairy Isle 2% Partially Skimmed Evaporated Milk adds a rich, creamy flavour without the calories. Perfect for sauces, soups, chowders—and donair sauce. Also wonderful in a cup of tea or coffee. A much-loved staple in many Atlantic Canada homes. Make it taste great every time—with Dairy Isle 2% Partially Skimmed Evaporated Milk.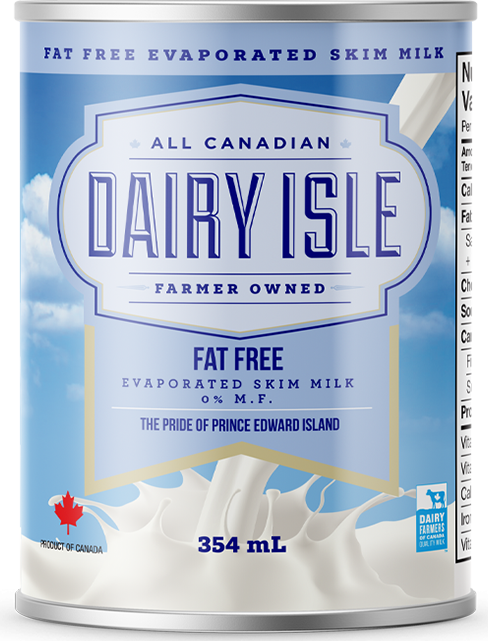 Free of fat. Full of flavour.
Dairy Isle Fat Free Evaporated Milk is a low-calorie way to add dairy and flavour to your sauce, soup, or gravy recipe. Made from fresh Prince Edward Island cows' milk. Also makes a great fat-free addition to tea and coffee.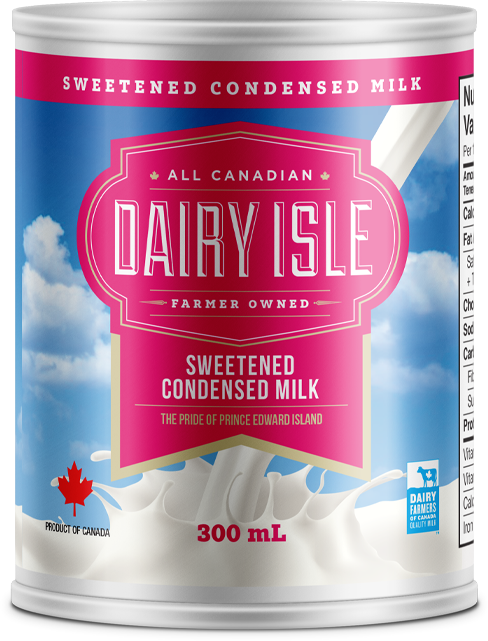 So smooth. So creamy and sweet!
For your favourite dessert and baking recipes!
Dairy Isle Sweetened Condensed Milk adds exquisite sweetness and a gloriously smooth texture to baked goods. An excellent choice for fudge, toffee, sauces, cake icings, squares, cheesecake—and many more recipes. Always keep a few cans in your pantry. With a long shelf life, it's always there when you need it.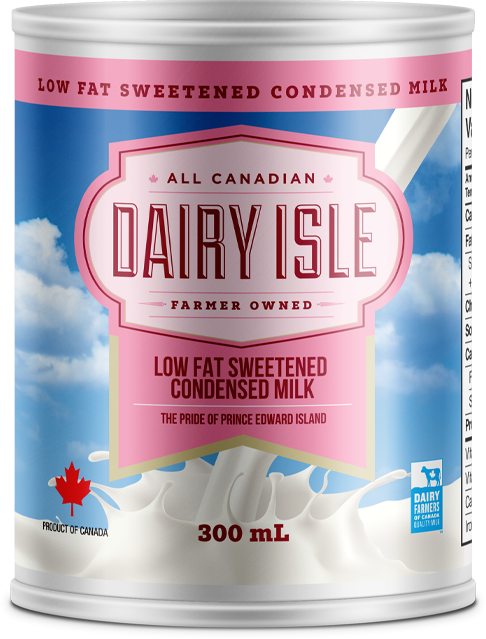 Smooth and sweet—plus lower calories!
Make Dairy Isle Low Fat Sweetened Condensed Milk a healthy ingredient in your next baking recipe. Provides a lower fat content with no compromise in flavour. Ideal for adding to fudge or sweet desserts. Made with milk sourced from family farms on Prince Edward Island.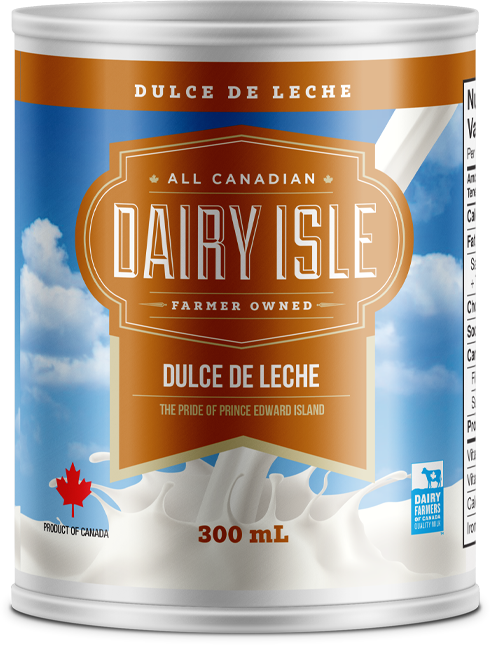 Enjoy instant dessert in a can!
A sweet and creamy treat with a wonderfully thick texture that will have you dipping your spoon for more! Dairy Isle Dulce de Leche is based on the delicious Spanish/Portuguese dessert of the same name. Enjoy it directly from the can or as a rich and luxurious dip for fruit. Made with milk sourced from family farms on Prince Edward Island. Briefly whisk dulce de leche to loosin it up. Sometimes sweet crystals will form in the milk, which provide a unique and delicious texture.