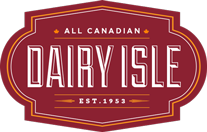 We're farmers and we're families. Like you, we know it's important to know where your food comes from. That includes a place of honesty and trust. A place like Dairy Isle.
We're on the pastoral Prince Edward Island surrounded by fresh sea breezes. Our healthy herds dot the rolling hills, enjoying a landscape so many come to admire.
While the rest of the world is hurrying products to market, we take our own sweet time.
Dairy Isle's Master Cheese Make, Darcy Carr, insists we make cheese the long way. Hand turned cheese, naturally aged with no enhancers and no artificial enzymes.
Darcy has been over-seeing our cheese making since 1977. And he's won a lot of awards over those 40 years for his craftsmanship.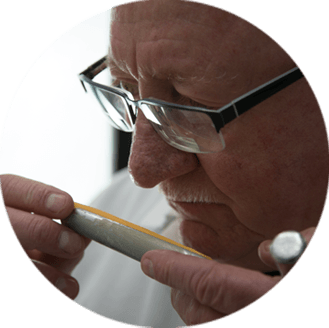 High quality cheese & dairy products start with high quality milk
We grade our milk before it enters production. Only the best quality milk is used for our cheese and dairy products.
Cheese grading - Tried, tested & true
Our expert graders are continuously checking our cheese as it ages. Only the highest grades go into Dairy Isle cheese.