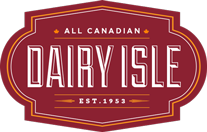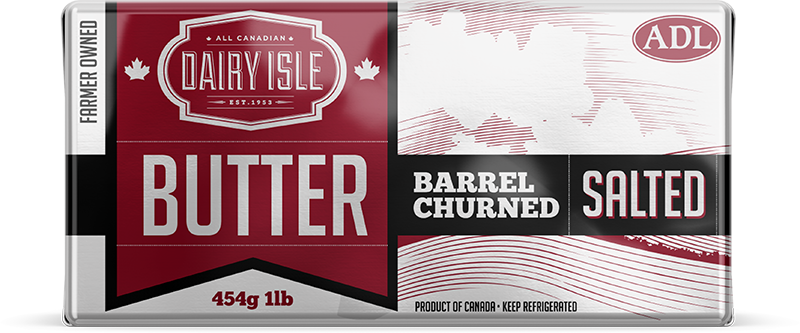 100% Prince Edward Island milk makes it better!
What makes Dairy Isle's butter taste better? First, we separate the rich cream from our fresh milk that's delivered daily, pasteurize the cream and churn it in small batches.
Afterwards, just the right amount of salt is added and then the solid butter is 'worked' to attain the right texture and moisture content.
Our finished butter is cut, wrapped and ready to be enjoyed.
Delight in the difference 100% Prince Edward Island milk makes!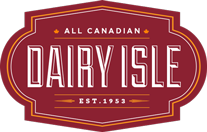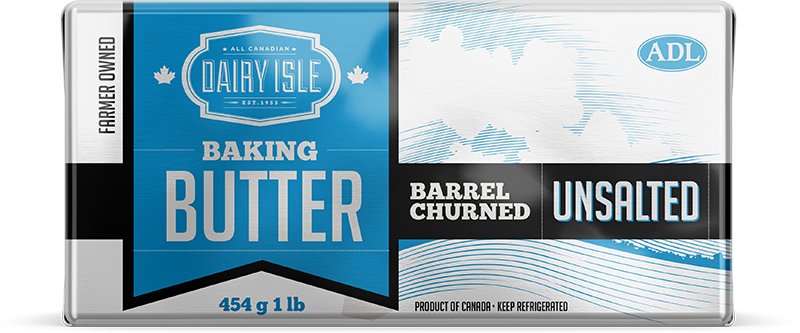 Unsalted Dairy Isle Butter
Traditionally known as "baker's butter", unsalted Dairy Isle butter is the purest form of Prince Edward Island's sweet creamery best. The small artisanal-style batches created by our butter craftsman has a more pronounced mellow sweetness and is ideal for baking and recipes that require a fresher, more pronounced mellow sweetness. We're sure that you'll agree 100% Prince Edward Island milk makes butter better.