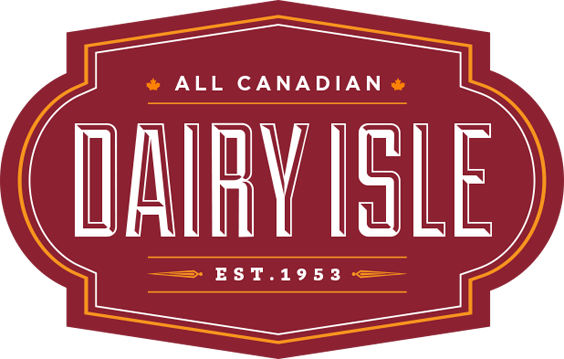 Carefully Crafted Dairy Isle Products
Discover the Difference 100% Prince Edward Island Milk Makes!
What makes the Dairy Isle cheese and dairy products so special? The high-quality products we make start with high quality, 100% Prince Edward Island-produced milk that comes daily from our family-owned dairy farms.
At Dairy Isle, we still believe in good old-fashioned craftsmanship, time honoured recipes and doing it right. There's no rushing here and no cutting corners.
Dairy Isle's Pride and Joy Is Growing
The Dairy Isle family of high-quality cheese and dairy products continues to grow.
Produced in small batches for better flavor you can taste every time.
Delight in the difference 100% Prince Edward Island milk makes!
Cheese
Evaporated milk & Sweetened condensed milk
Butter

We're farmers and we're families. Like you, we know it's important to know where your food comes from.
We're on a pastoral island surrounded by fresh sea breezes. Our healthy herds dot the rolling hills, enjoying a landscape so many come to admire.
While the rest of the world is hurrying products to market, we take our own sweet time.