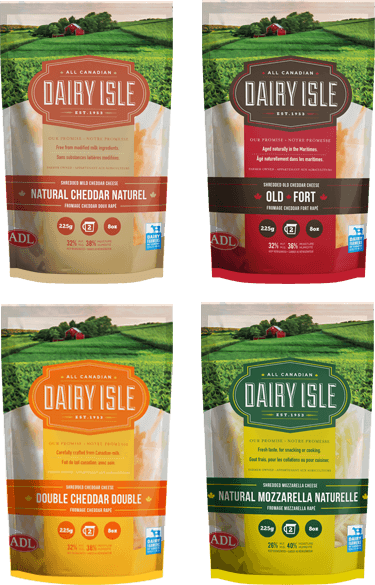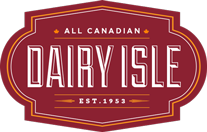 The Dairy Isle cheese you love
Dairy Isle shredded cheeses are a fast, easy, and excellent addition to your favourite recipes and dishes, including: baked potatoes, nachos, BBQ hamburgers to name a few.
Like all of our cheeses, Dairy Isle shredded cheese is produced in small batches for better flavor.
Aged slowly, the old-fashioned way—just the way Mother Nature intended.
NO enhancers, NO artificial enzymes and NO modified milk ingredients.
Delight in the difference 100% Prince Edward Island milk makes!
Re-sealable bags for added convenience.
Look for Dairy Isle shredded cheeses in the dairy aisle of your local grocer.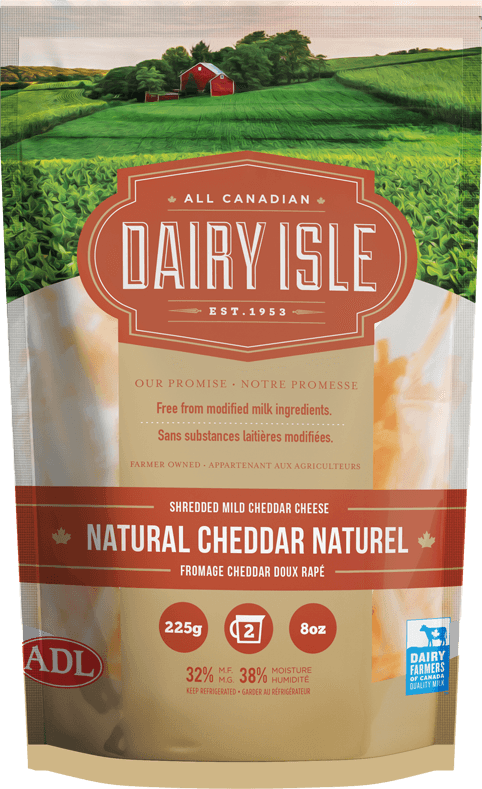 The fastest and easiest way to add delicious Dairy Isle mild cheddar to your meal, without having to grate it yourself. All of the mild, delicious taste of our natural cheddar in the convenience of an easy-open, resealable bag. Add a little to a salad for a boost of flavor – and protein, calcium and vitamins!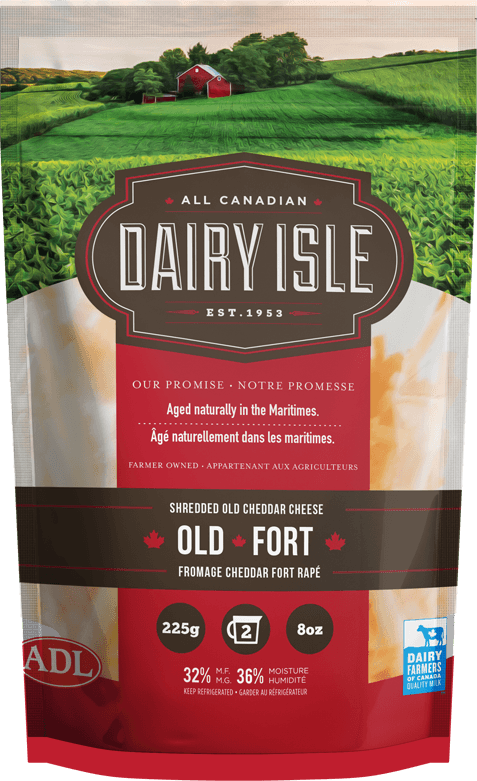 Dairy Isle Old cheddar is one of our best sellers, with its tangy, sharp flavor and complex finish. Now available for the first time as shredded cheese. Naturally aged and free from Modified Milk Ingredients, try Dairy Isle Old cheddar shredded melted onto bread or layered on top of a bowl of chili.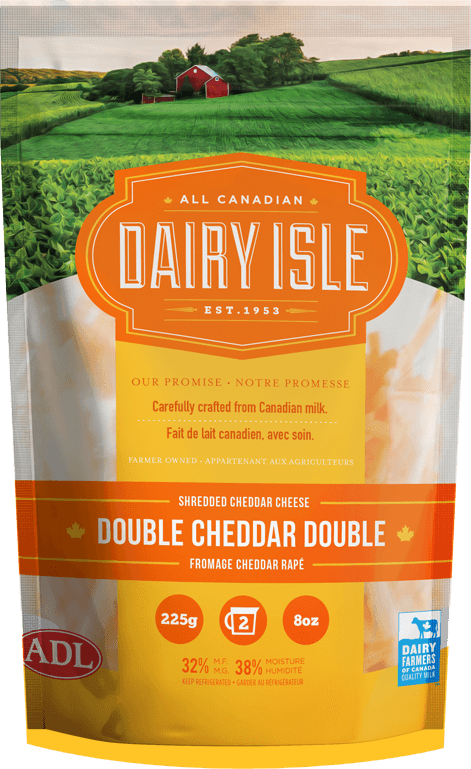 Carefully crafted from colored and white cheddars, Dairy Isle shredded double cheddar is the perfect topping for nachos, tacos or your appetizers. The cheddar taste is unmistakable, and the two colors add drama in addition to taste. The resealable bag means you can use some today, and put the rest in the fridge for tomorrow.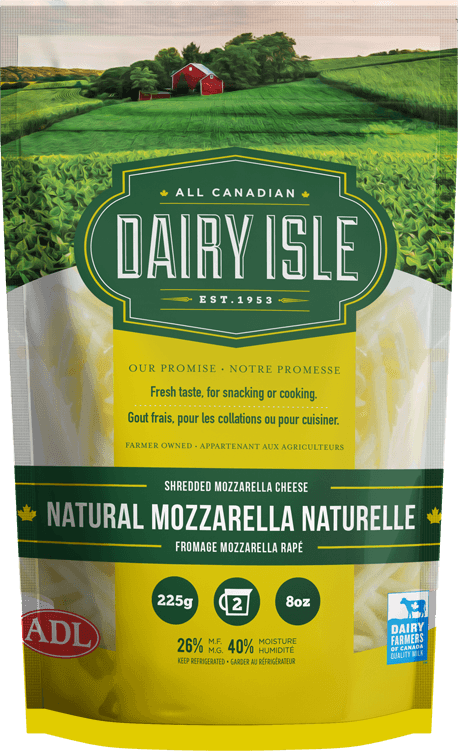 Dairy Isle natural mozzarella cheese in the convenience of this easy-open, resealable bag makes it super easy to make pizza at home when you are pinched for time. Fans of our mozzarella also like it as a burger topping, mixed into a green salad, or melted into your favorite baked dish. The buttery, nutty flavor will keep you coming back for more!